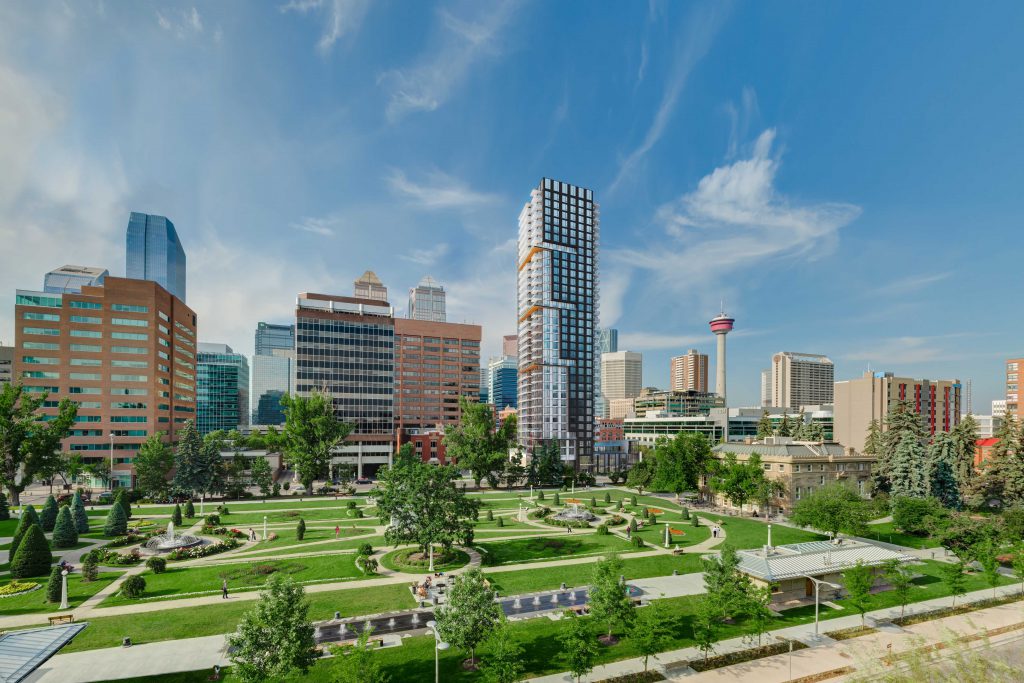 Just like the song These Boots Are Made for Walkin', condo developers in Calgary's inner-city are finding hits of their own with locations that allow residents to thrive on foot.
While not a must-have for everybody, many condo buyers relish the ability to go shopping or out for a bite to eat — without reaching for their car keys …
… Another B.C. developer, with a long history of building in Calgary's Beltline, says this district is ripe for people who want to get where they need to go on foot. Qualex-Landmark's latest tower in the neighbourhood is Park Point.
"In large part, homebuyers have chosen Park Point because it is located in a very established neighbourhood with every amenity and service imaginable, particularly its walking distance to the city's business district," says Parham Mahboubi, vice-president of planning and marketing for Qualex-Landmark.
Mahboubi says Park Point residents "will live among the closest of any Calgarian to every conceivable urban neighbourhood amenity and across from one of Canada's oldest and most beautiful urban parks."
Written by: Josh Skapin
Date: July 7, 2017